College Magisters
Matt and Rebekah
Matthew.Bennett@rice.edu
Matthew Bennett (Matt) is an associate professor in the Department of Biosciences, where his research in synthetic biology explores the ways in which microbes can be used for medical and industrial applications. Before coming to Rice in 2009, Matt received his PhD in physics from Georgia Tech and did postdoctoral work in bioengineering at UC San Diego. Luckily, his dream girl (Rebekah) married him some years ago and has followed him around all this time. Matt is an avid Detroit Red Wings fan and enjoys poker, gaming, playing cards (euchre), hiking, and crappy science fiction. If you ask his wife, she will say Matt is hyper competitive. If you want to find out for yourself, just challenge him to a game of foosball.

Rebekah Bennett is an attorney who attended Emory University and Georgetown Law School. She specializes in labor and employment law, and corporate political activities law. She is currently the General Counsel of the ExxonMobil Pipeline Company. Rebekah loves baking, movies, travel, and reading. She also loves to play euchre, but thinks that her husband's competitive streak needs to be tamed. Rebekah has no idea how to play foosball.

Jacob and Marisol Bennett (ages 5 and 2) are the kids. Jacob loves Legos, superheroes, and nature documentaries. Marisol loves anything her older brother is currently playing with. Together, Jacob and Marisol rule the Will Rice College Magister's house with an iron fist.

As magisters, Rebekah and Matt are here to help you. They'll be around to hang out, provide advice, or simply listen to your concerns. They will be your allies and can help guide you through your time at the university, and provide you with advice both academic and personal. Matt and Rebekah became magisters because they believe students can benefit from an open-minded, supportive, adult perspective. Their door is always open, and they hope you take advantage of their comfortable sofa and snack stash, whenever you need a break, a friend, or a helping hand.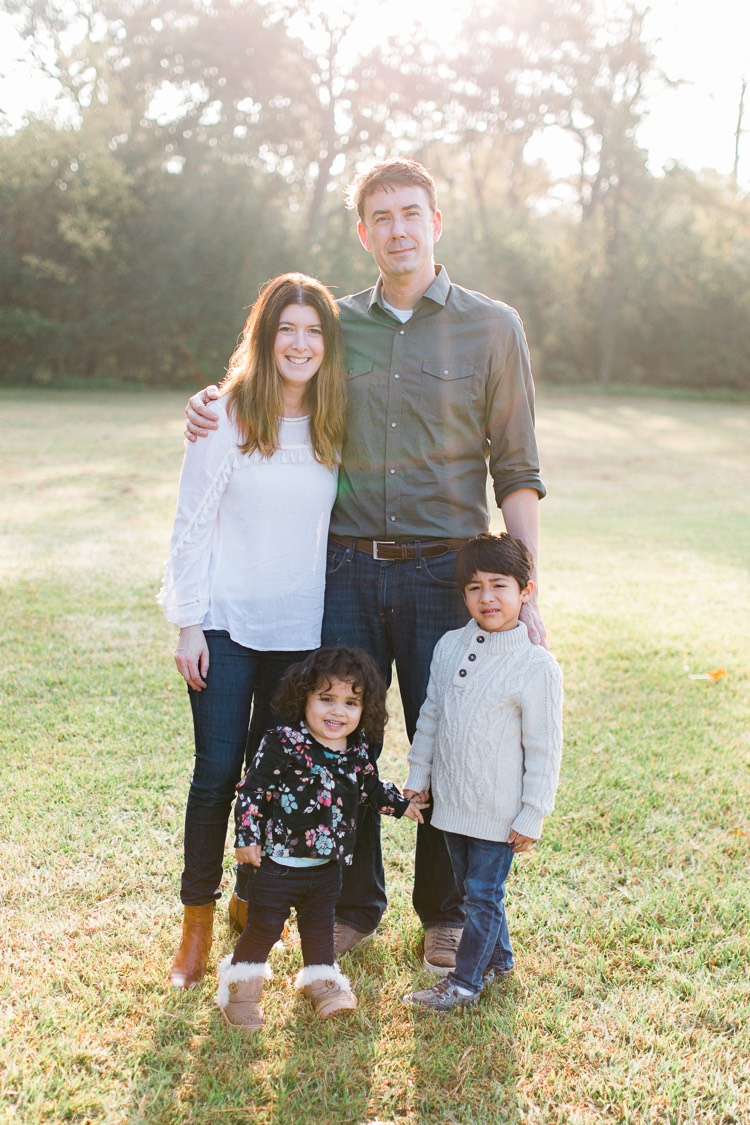 College Coordinator
@coordinator
@email-coordinator
Hi! I'm Dale, and I'm so pleased to be the new College Coordinator at Will Rice. I have been connected to Rice for as long as I can remember and in several different ways, including long ago as a Magisters' kid (at Sid Rich—eek!) and more recently as the mom of two Rice undergrads. Professionally, my background is in elementary teaching, but I'm excited now to be taking on a different sort of role and working with older students (Gods and Goddesses, even).

Unlike the rest of the A-Team, I don't live in the college, so I head home at night to whichever of my four big kids happen to be around, our two aloof cats, and one crazy-friendly dog. If you were to peek in our windows, you might spy us laughing about "The Bachelor," playing a game, or spontaneously performing a song from "Hamilton" in our kitchen. Or we might just be doing the dishes or napping on the couch. Anyway, you probably shouldn't peek in our windows.

As the College Coordinator, I'll likely first encounter you when I issue you your room key and soon when you come to pick up packages and other mail from my office. Over the course of the year, though, I hope you won't think of me as "the mail lady." I'm here to help and support you in whatever way you need. Whether you're looking for a vacuum cleaner, directions to your professor's office, or a listening ear, I can probably help—or point you to someone who can. I will also be working with students on planning Will Rice events and processing the college's finances.

Come by my office anytime to have a piece of candy, relax in the air conditioning, or talk about what's going on with you. I look forward to getting to know you.

- Dale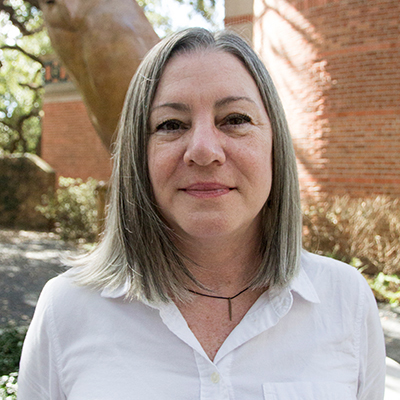 New Dorm RAs
Sandy and Will
Sandra.V.Parsons@rice.edu
Sandy is and Assistant Teaching Professor in the Department of Psychological Sciences. Sandy's appointment as NTT faculty means 100% of her time is devoted to undergraduates. Her research focuses on the study of teaching and learning.

Will is a board-certified pediatric hematologist-oncologist specializing in the care of children with brain and spinal cord tumors at Baylor/TCH. Sandy and Will have three daughters in college out of state and spend most of their free time doting on their two beautiful bulldogs.

- Sandy + Will